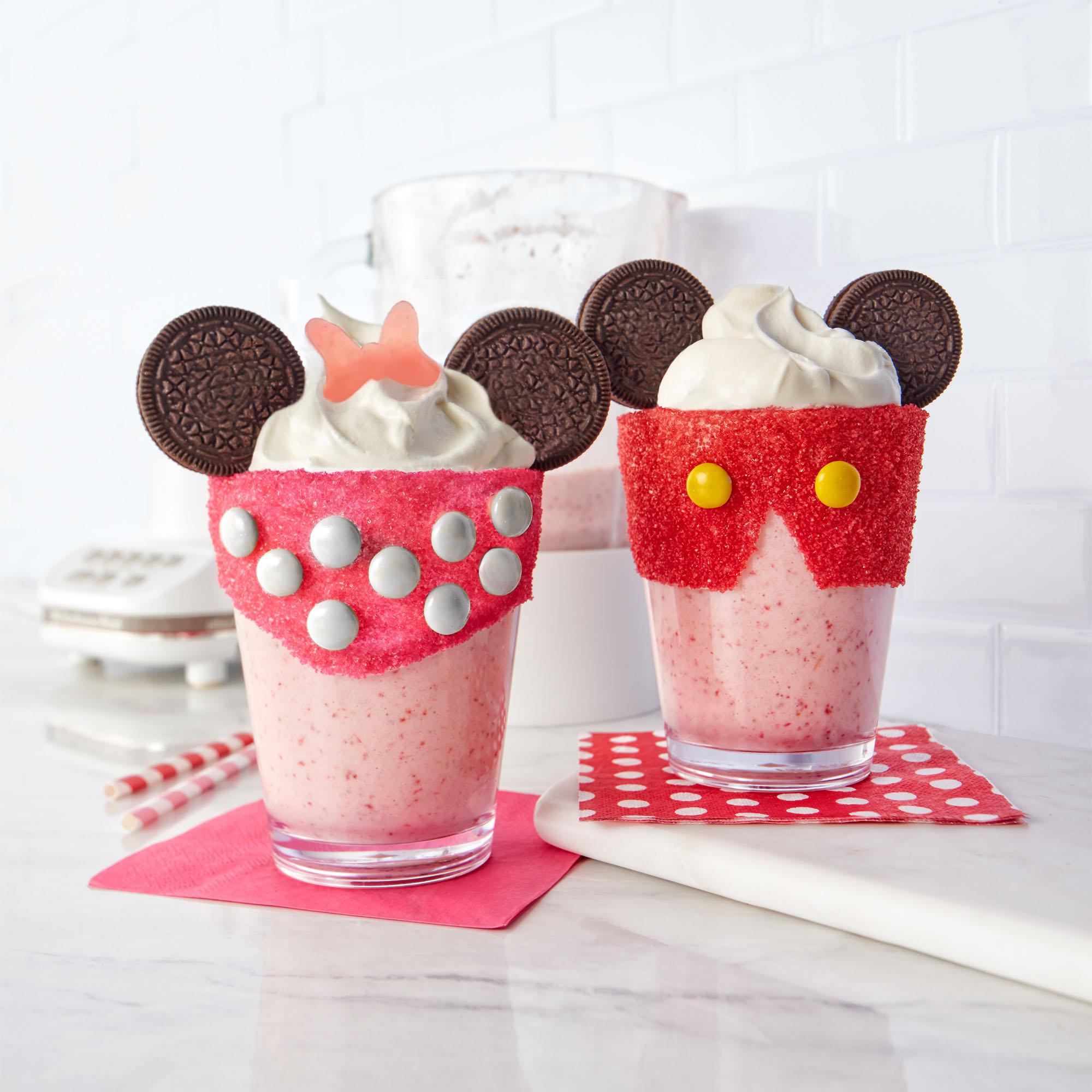 Disney's Mickey Mouse & Minnie Mouse Strawberry Banana Smoothie
Ingredients
Glass Decoration:
2 glasses
½ cup white frosting (room temperature)
½ cup red or pink sugar sprinkles
Handful yellow and/or white chocolate candies
Optional: pink bow for Minnie Mouse
Strawberry Banana Smoothie:
1 cup frozen strawberries
1 banana (frozen or fresh)
1 cup Purity milk
½ tsp vanilla extract
Topping:
Purity Heavy Whipping Cream
4 chocolate cookies
How to
Glass Decoration (under adult supervision):
1.Apply frosting to area of 2 glasses where you'd like Mickey Mouse or Minnie Mouse's pants to appear.  Pour sprinkles onto a plate then press the frosted part of the glass into the sprinkles until they cover the frosted area.
2.Apply frosting to back of chocolate candies and place on sprinkles to form buttons or polka dots on pants.
Smoothie (under adult supervision):
1.Blend all smoothie ingredients in blender together, pour into prepared glasses.
Toppings (under adult supervision):
1.Whip heavy whipping cream per package directions and place a dollop on top of smoothie.
2.Add 2 chocolate cookies for Mickey Mouse or Minnie Mouse's ears on each glass.
ENJOY!
©Disney www.disney.com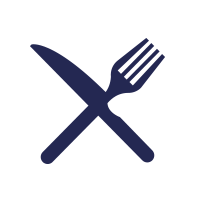 Other Recipes You Might Like