Ingredients
5 large marshmallows
1 ½ scoops (1 ½ cups packed) Purity Dairy Chocolate Ice Cream
1/3 cup Purity Dairy milk
1 (1 rectangle) graham cracker, crushed into coarse crumbs
Sweetened whipped cream, if desired
Hot fudge topping, if desired
How to
Toast or broil marshmallows until soft and gooey.
Combine marshmallows, ice cream, milk and ½ graham cracker crumbs in blender.
Blend on low for 10 to 15 seconds or until ingredients start to incorporate. Blend on medium-high until mixture is desired consistency.
Pour into chilled milkshake glass; top with whipped cream, hot fudge and remaining graham crumbs, if desired.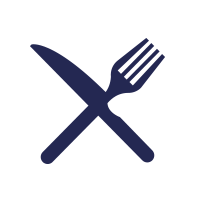 Other Recipes You Might Like