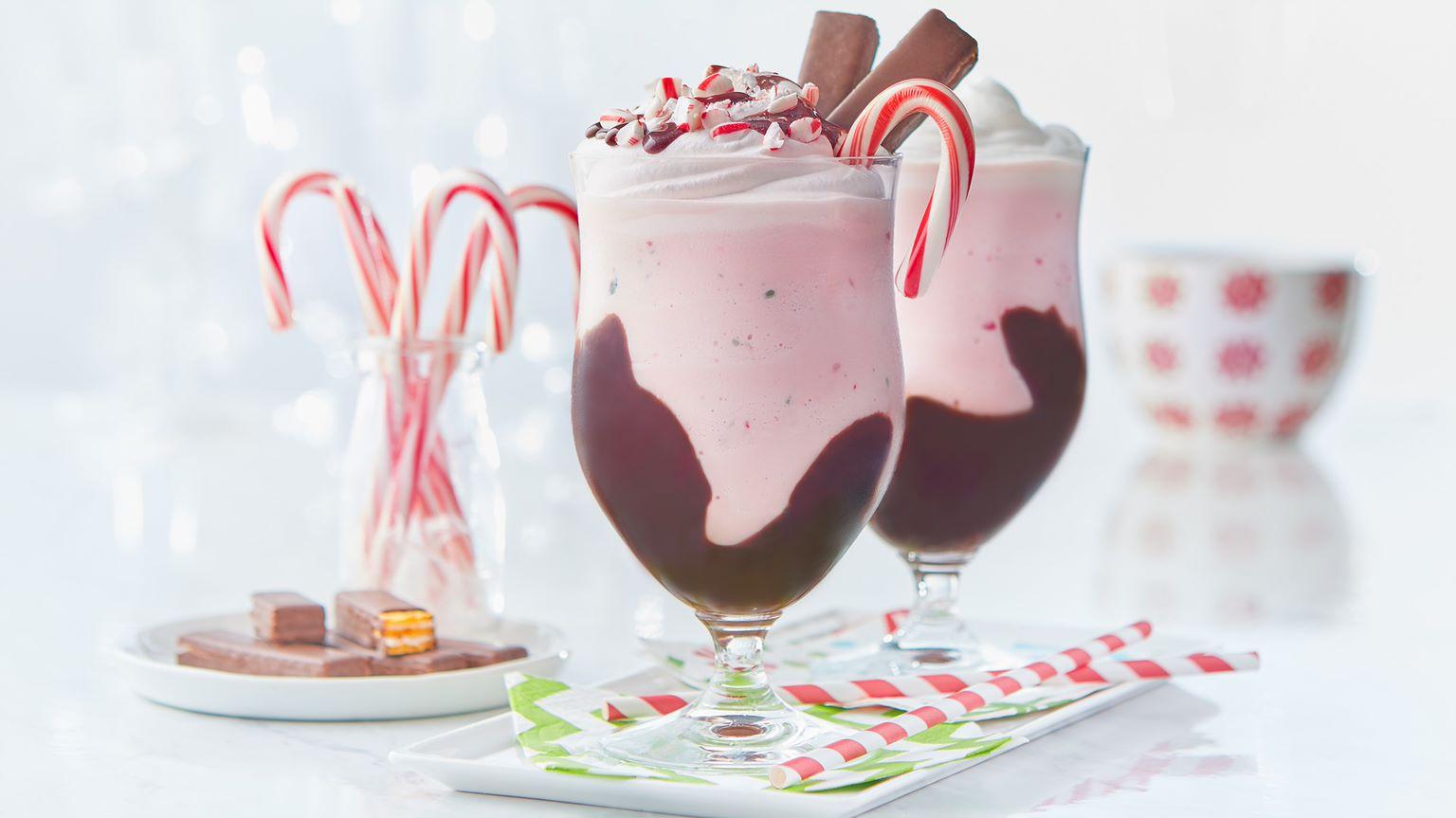 Candy Cane Fudge MILKshake
Ingredients
Whipped Cream
1 cup Purity Heavy Whipping Cream
2 tablespoons sugar
¼ teaspoon peppermint extract
Hot fudge topping (about 1/3 cup), warmed
MILKshake
6 scoops (3 cups packed) peppermint ice cream, slightly softened
½ cup Purity Milk
About 1 tablespoon crushed candy cane
2 candy canes
4 fudge covered crème wafer cookies
How to
To make whipped cream, in large mixer bowl beat whipping cream at medium-high speed until soft peaks form. Add sugar and peppermint extract; continue beating until stiff peaks form.  Set aside.
Spoon about 2 tablespoons warm hot fudge topping into bottom of each of 2 clear milkshake glasses; turn glasses upside down and swirl hot fudge up and around the bottom half of glasses. Set aside.
To make MILKshake, combine ice cream and milk in blender. Blend on low for 10 to 15 seconds or until ingredients start to incorporate; scrape sides.  Blend on medium-high until mixture is desired consistency.
Pour into prepared milkshake glasses; top with whipped cream. Drizzle with remaining hot fudge topping; sprinkle with crushed candy cane.  Garnish with candy canes and fudge covered crème wafer cookies.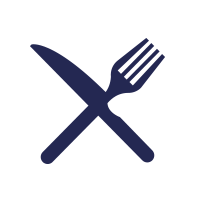 Other Recipes You Might Like