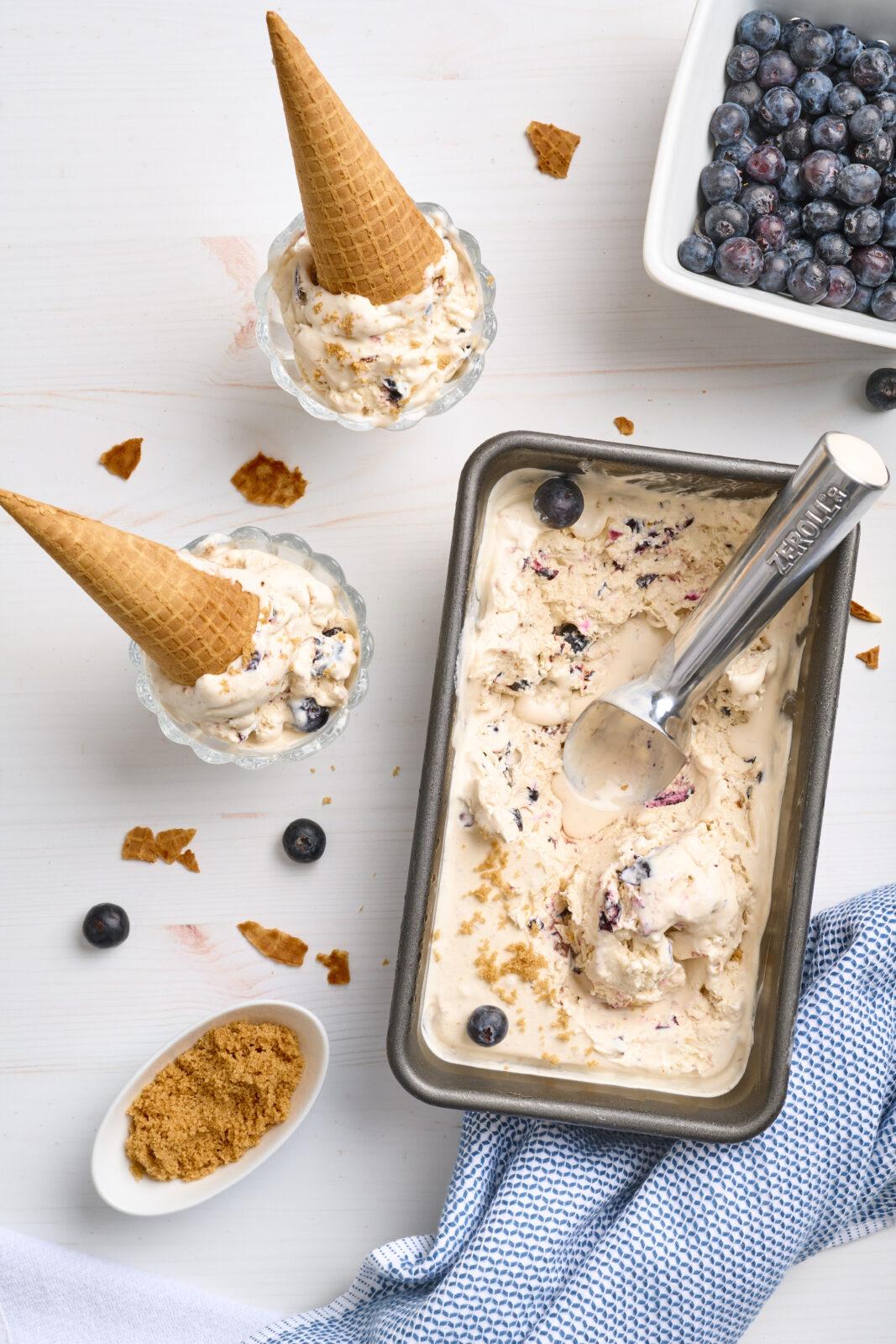 Blueberry & Brown Sugar No-Churn Ice Cream
Ingredients
1 14-ounce can sweetened condensed milk
¼ cup brown sugar
2 teaspoons vanilla extract
1/8 teaspoon salt
2 cups Purity Heavy Whipping Cream
1 cup fresh blueberries
How to
Whisk together condensed milk, brown sugar, vanilla extract and salt in a large bowl; set aside.
Whip the cream with a mixer on medium-high speed until firm peaks form, about 2 minutes. Fold about 1 cup of the whipped cream into the condensed milk mixture with a rubber spatula until combined. Then, fold the lightened mixture into the whipped cream until well blended.
Pour into a chilled 9x5x3″ metal loaf pan, and freeze, covered, until thick and creamy, about 2 hours.
In a small bowl, slightly smash blueberries with a fork. Gently fold blueberries into cream mixture.
Continue to freeze, covered, until solid and scoopable, about 3 hours more.
When ready to serve, let ice cream sit at room temperature for 5–10 minutes before scooping. Serve in a bowl or on a waffle cone.
Recipe and image provided by Half & Half magazine.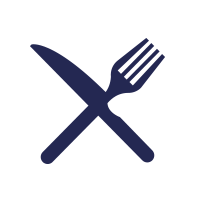 Other Recipes You Might Like