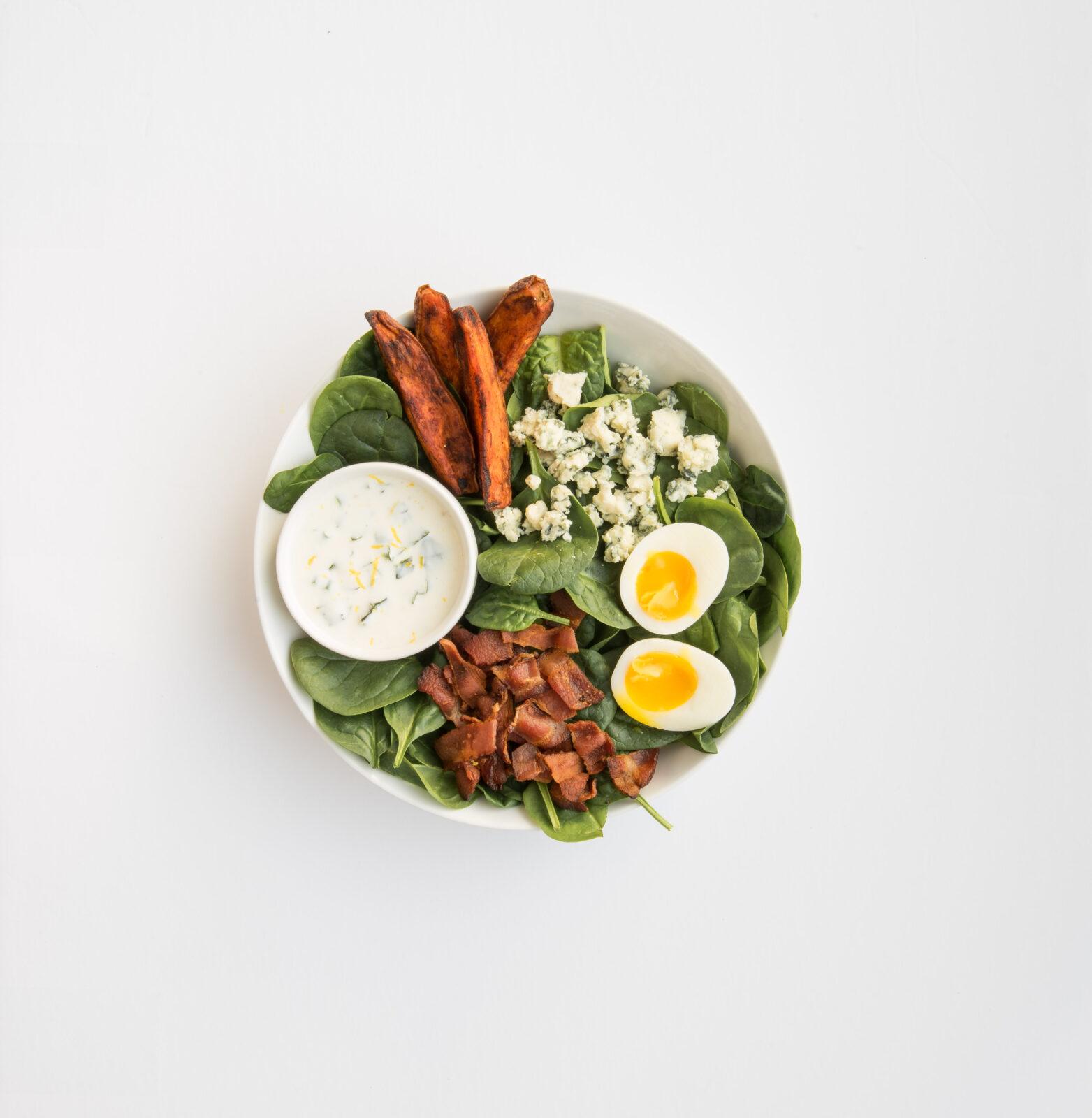 Ingredients
Ingredients
For the salad:
1    medium-sized sweet potato
2    tablespoons olive oil
salt and pepper
4    eggs
1    5-ounce bag baby spinach
4    ounces bleu cheese, crumbled
4    slices bacon, cooked and crumbled
For the dressing:
1    cup Purity Buttermilk
½    cup mayo
¼    cup fresh chives
¼    cup fresh dill
1    clove garlic
½    lemon, juiced and zested
salt and pepper
How to
Heat oven to 400 degrees. Line a baking sheet with parchment paper and set aside.
Cut the ends off the sweet potato and discard. Slice it in half long ways and cut each half into spears. Place on baking sheet and drizzle with olive oil, salt and pepper. Toss to combine.
Roast for 25–30 minutes, flipping halfway through. Set aside to cool once finished.
Bring a small pot of water to a boil over high heat. Reduce heat to simmer and carefully place eggs in one at a time. Set a timer and simmer for 6 minutes.
While the eggs cook, fill a medium-sized bowl with ice water. Set aside.
To make the dressing, whisk all ingredients together until combined.
Once timer has ended for the eggs, immediately transfer them to ice water for one minute to stop cooking. Remove and carefully peel each egg.
Serve up spinach on plates or in bowls and top with crumbles of bleu cheese and bacon, a few sweet potato spears and a soft-boiled egg sliced in half.
Drizzle with the buttermilk ranch dressing.
Recipe and image provided by Half & Half magazine.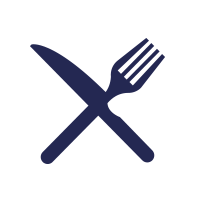 Other Recipes You Might Like